WHAT DO I DO
core
web design

services

Front-end development

Back-end development

E-commerce websites

Online forms

Responsive Websites

Keyword research &

SEO

1 month free support

Photography
ABOUT ME
...knowing is trusting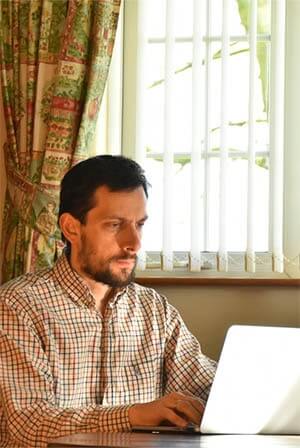 I offer professional web design services near Inverness, Scotland. Over 10 years of experience and very affordable prices have made Deeno a sought-after name in web design among Highlands business owners. I turn your business needs into a smoothly working, secure and SEO-optimized website. I support you with free advice, flexible working hours, affordable prices and a friendly payment plan. You never pay in advance. If this sounds very much like what you need, get in touch with me.
The nature of my job allows me to build websites for clients all over the UK and abroad. Are you in Australia or Canada? That's not a problem. My goal is to turn Deeno into an internationally recognized web design studio and a hub of information about web development and SEO for everyone's benefit. After finishing my studies I spent several years traveling the world. Eventually, I settled in Scotland and returned to my profession as a website developer and SEO consultant. Now I run a successful, customer-focused web design studio from my home near Inverness. By the way. My name is Balint. It's nice to have you one my website!

We have been working with Deeno since 3 years ago. Finding him was a huge relief to us. We had worked with other web developers in Inverness before but it is Deeno who turned out to be the one we can completely trust and rely on.

This is pianoweek.com. A versatile website that is centered around offering a mix of musical workshops and classical concerts. Among others, it features a sophisticated online store, an event organizer plugin and booking system which was developed for this website. The e-commerce software takes care of the sales of concert tickets while the actual events are managed by the clever event organizer plugin.
The website is capable of receiving and processing applications and payments for piano workshops. For this purpose, I wrote a specific piece of software which handles the applications through a muliple-choice interface. It is a perfect example of developing websites from the Highlands, remotely: my London-based client is happy and satisfied.
If you like what you see please contact me.

He built an excellent and powerful website for us for a very acceptable price. It has added so much value to our art business. A good website is capable, secure and engaging, one that turns visitors into customers. It does all that.

A good website developer is a truly versatile person. Websites are most often build to make a profit for their owners one way or another. So apart from superb programming and tasteful design skills, developers must have a sound knowledge in online marketing, search engine optimization and should even be good at proofreading. When you pay for your website, you pay for all that knowledge, skills and more.
So how can I offer low, affordable web design prices when building a website is such a complex process?

We were looking for a web developer in the Inverness region. After shortlisting a few, we contacted Deeno. We picked him because we felt that he's got that professional and friendly approach we were after.

Still hesitating? Well, read on! Choose me for my reliability, know-how, experience, friendly manners and prompt communication. Choose me if you need a website that is effective, safe, secure, user-friendly and attractive. In other words, if you need a web developer who understands how to engage folks who visit your website and knows how to communicate your message clearly - I am your man. I am passionate about creating eye-catching, state of the art websites. I have helped businesses grow bigger and achieve their goals through user-friendly website design, careful coding and smart SEO.
My clients feel priviledged because they always receive my full attention. It is always them and the success of their business that I focus on. This is why I put so much emphasize on the quality of my work: a thoroughly tested and flawlessly working website can go a long way: it builds trust in visitors and gives them a sense of quality that they associate with your business. Someone you can trust: professional and affordable web design and SEO near Inverness.
How do I make my clients happy? My secret formula is this: a large por­tion of relia­bility mixed with prompt communi­cation and a lot of exper­tise. This is what every­one is looking for in a web deve­loper in Inverness and round the world.
I would just like to thank Balint for the ama­zing work he did re­vam­ping my web­site. He looked at my old web­site and took the re­le­vant text and I supplied some pic­tu­res and he found some a­ma­zing new ones and all was com­ple­ted in 2 weeks. Balint is truly pro­fes­sio­nal and easy to work with I can't re­com­mend him highly enough.
Roland, Dog trainer, London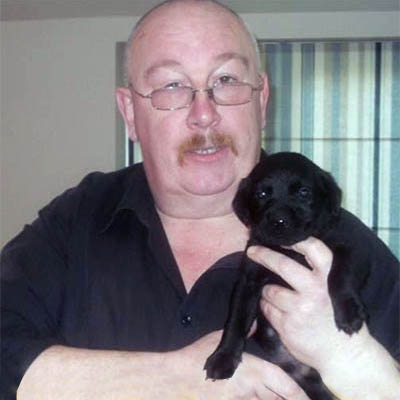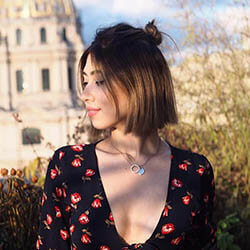 Working with Balint on my pro­ject had been easy and plea­sant as there was al­ways a sound under­stan­ding and good com­munica­tion bet­ween the client and the desig­ner. This is the most impor­tant when looking for a web-desig­ner who is to create a site exactly the way in which you have in mind. My des­criptions and sket­ches of how I would like the design to be were well-res­pected and put into con­si­de­ration en­tirely, and it shows in the out­come.
Bianca, Blogger, Inverness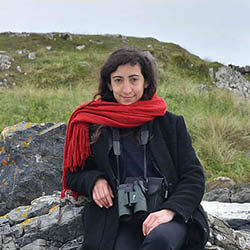 I am an Inverness-based fashion designer, specializing in girls vintage dresses. I was needing a stunning website to showcase and sell my collections. I contracted Balint to make my website after I had done an extensive research into several Inverness web design companies. He has done a great job, he basically made my dream come true, my website looks and works as I had imagined it would. I was also very happy about the lot of creative input by him. I am very satisfied and would recommend Balint to anyone.
Tatiana, Fashion designer, Inverness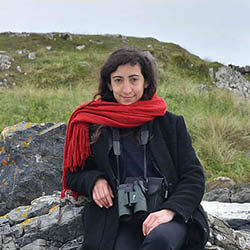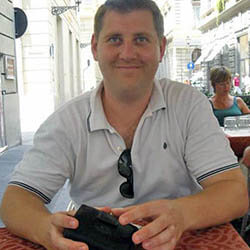 We have no hesitation in recommending Balint. We had very little knowledge and experience of websites when first contacting Balint to design a website for our company. Balint was very flexible and creative, he had some great suggestions that made our website simple and easy-to-use. We are very pleased with the result and to have established a good relationship with Balint. We look forward to working with him in the future.
Attila, Dental surgeon, Edinburgh

I have had a pleasure to have worked with Balint for a number of years. We successfully worked together on international educational website projects. Although he runs his web design company from Inverness and I was living in Edinburgh when we started, the distance never got in the way of the coordination of our work. Balint has been creating, updating and managing the website alongside with developing ideas for the international marketing. During his work he demonstrated his understanding of technical solutions and quick response to the problems. He was able to manage everything that was necessary to update the website quickly giving constructive and creative suggestions as to how the website should look. Thanks to this our website was more visible and the amount of applications has increased. Balint understands the situation quickly and solves the problems immediately. I would strongly recommend his Inverness Website Design Company.
Tatyana, project manager, London and Tallinn