WEBSITE DESIGN
WEB DEVELOPMENT
WEBSITE DESIGN
& DEVELOPMENT
read more about me
click to see less
I am a free­lance web de­ve­lo­per based in Scot­land. I de­sign and build web­sites for busi­nes­ses all over the UK.
read more...
click to see less
I am an ex­pe­rien­ced, pro­fes­sional web de­ve­lo­per and desig­ner li­ving on the beau­tiful west coast of Scot­land, in Argyll. I build web­sites and web app­li­ca­tions for busi­nes­ses all over the UK, so whet­her you are based in Lon­don, Edin­burgh, Glas­gow or the High­lands or the Is­lands - I can cer­tainly help you. Photography and hiking are my grea­test pas­sion, ac­ti­vi­ties, which I sha­re with my beau­tiful wife. I take ins­pi­ra­tion from the stun­ning Scot­tish land­scape: its moun­tains, lochs, glens and the mighty sea.
A furry cat keeps me and my wife com­pany.
I build powerful, efficient, bespoke and secure websites. All my websites are optimised for Search Engines and ready to go.
so why choose me?
click to see less
I am a reliable and honest freelance web developer with ten years of experience. Being friendly and approachable helps build trust between my clients and myself. Closely following my client's guidelines and ideas results in websites that serve them for a good many years.
I keep costs to a minimum: I work from home and charge flat rates for the project as a whole. To avoid unnecessary travel expenses, I communicate with clients via email whenever possible. IT WORKS!
For more complex websites I use the power of the Wordpress content management system. This opens up a whole world of plugins (mini programs or short code) that significantly shorten production time.
If my task is building a more simple, static website, I will create the code from scratch. These websites are lightweight and load fast.
All my websites are reliable, safe, secure, optimized for search engines and delivered on time.
So what is needed for a good web­site? A smart, strong and light­weight frame built on solid foun­da­tion. Fle­xib­le and re­liab­le buil­ding blocks that with­stand at­tacks. A sen­ti­nel that keeps an eye on sha­dows lur­king in the dark­ness. Finally you cover the struc­ture with co­lours and shapes... Ready! Just like a house, isn't it? Or maybe a fort­ress?
>
>
<
<
Read more...
Use arrows to navigate
As I mentioned earlier I use WordPress for the majority of the websites I build. It is a safe, secure and popular content management system that is used in millions of websites around the world.
On the other hand, it is very important that your website stands out and gets noticed. This is why I have developed my own core Wordpress template on which I can build the very structure I want. This structure will then hold the design elements: images, videos, text and sound and more.
So how does it all go? In the first phase we will discuss your website and try to answer questions: What does it need to do? What do you want to achieve? Who are the target audience? How will it
engage the visitors? Once such questions are answered I set myself to work and design the front page of your future website. This usuall takes only a few days.
When we have got a striking look and feel I begin the coding phase of the project. This is when the website is actually built and usually takes a few weeks, depending on the complexity of the task in hand.
During the whole process we keep in touch and usually discuss the improvements every couple of days. You tell me if you want something changed and I also make suggestions.
As for the payment...?
Normally you pay when the job is done and you are happy.
5 great people who have placed their trust in me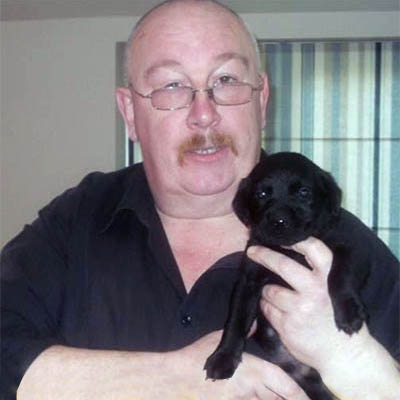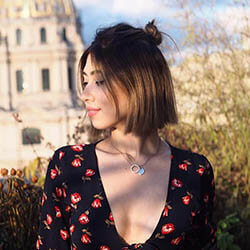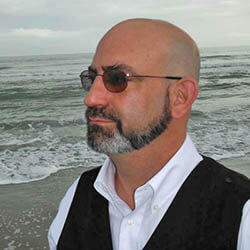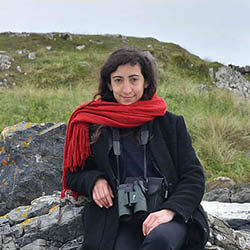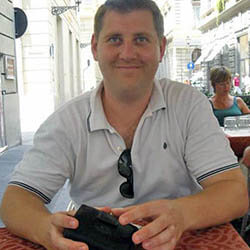 Roland
Bianca
Scott
Tati
Attila
I would just like to thank Balint for the ama­zing work he did re­vam­ping my web­site. He looked at my old web­site and took the re­le­vant text and I supplied some pic­tu­res and he found some a­ma­zing new ones and all was com­ple­ted in 2 weeks. Balint is truly pro­fes­sio­nal and easy to work with I can't re­com­mend him highly enough.
Working with Balint on my pro­ject had been easy and plea­sant as there was al­ways a sound under­stan­ding and good com­munica­tion bet­ween the client and the desig­ner. This is the most impor­tant when looking for a web-desig­ner who is to create a site exactly the way in which you have in mind. My des­criptions and sket­ches of how I would like the design to be were well-res­pected and put into con­si­de­ration en­tirely, and it shows in the out­come. I couldn't have asked for a better co-operation for this project, and I am ext­remely pleased with the final result.
I hired Balint to redesign and transform my already existing website into an e-commerce one. The result was brilliant, met all my expectations and generated a lot of sales. Balint is an easy-going gentleman with superb ideas. He is quick and efficient. He completed my website just before the deadline. Last year I decided to relocate my business and I moved back to the US. Now I am working with him again on my new website for a jewelry workshop which I am about to open in the upcoming months.
I contracted Balint to make my website after I had done an extensive research into several web design companies. He has done a great job, he basically made my dream come true, my website looks and works as I had imagined it would. I was also very happy about the lot of creative input by him (I asked him to avoid using stock photos and vector graphics so he decided to use images of objects from his household). I am very satisfied and would recommend Balint to anyone.
We have no hesitation in recommending Balint. We had very little knowledge and experience of websites when first contacting Balint to design a website for our company. Balint was very flexible and creative, he had some great suggestions that made our website simple and easy-to-use. We are very pleased with the result and to have established a good relationship with Balint. We look forward to working with him in the future.
See what Bianca says!
How much is a new, bespoke website going to cost?
Building a reliable, solid website takes careful planning, inspired design and meticulous coding. I am proud of the work I do and always walk the extra mile to keep my high standards. I work with clients who know that a well-built and maintained website will serve them for many years. On the other hand, I always try to keep costs to a minimum so I am able to offer competitive, affordable prices.
Let's look at the costs at depth!
Once we have discussed what your website needs to do and how it is going to do it, I will have enough information to quote a price. I charge flat rates for projects, so there won't be counting of the hours! My quote will show you the estimated time I will spend working on your website (a deadline), how much the work costs and every other item you might need to pay for. A few things that might induce extra costs.
Hosting. A must. I do not provide hosting myself so you will have to sign up with a reliable hosting company. I am more than happy to help find a hosting plan for you.
Wordpress Plugins. Optional. Plugins are small pieces of software that carry out certain tasks and functions. Using them can significantly speed up production time so it is often wiser to purchase one (there are also free options) than coding the function from scratch.
SSL Certificate. Recommended. If you plan to process any kind of sensitive information (e.g. taking card payments, storing confidential information, etc) you will want to encrypt the data that is collected by your website. SSL certificates do this job.
Content Delivery Networks. Recommended. Among other benefits, signing up with a CDN provider (free options exists!) will speed up the time it takes for your website to load into one's browser. Less waiting, happy visitors.
Stunning imagery. Recommended. Images break up the dullness of written text and incourage visitors to read on. You will need attractive photographs that engage the viewer. Consider hiring a professional photographer to take the very photos that show how desirable your product or service is. You might also use stock photos.
Payment.
You will usually pay for your website when it is completed and you are happy with it. If the project takes more than a month to finish then you will pay in parts at the end of each month. You will purchase any plugins as we proceed, I will make sure we get the best one for the job. Should you need stock images, you can buy them also as we go. Everything else can be left for the end.
Payments will be made via bank transfer.
Getting your website built will be fun, you will be able to observe the process step by step.
More on prices...
>
>
>
>
<
<
<
<
Like what you have seen?
Send me your message and I will get back to you as soon as possible