Surely you will want to know what to expect price-wise before contacting me. There are loads of different types of websites out there, nowadays everything is done through the web. On top of this, a developer can create a website by countless different techniques and technologies. So, as you can see, it is not easy to sort websites into groups and attach a price tag to them.
I have tried anyway!
If you look at the following table, you will probably be able to identify the website you need. Bear in mind though that these prices are estimates. I can give you a precise quote only after we have discussed most details.
Simple Blog

from

For people who need help setting up and configuring their first Wordpress blog.
Start-up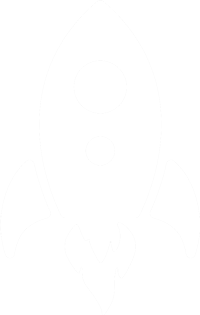 from

A small but powerful website to make that great first impression on your clients.
Small Corporate

from

An eye-catching website with standard functions to estahlish your online presence.
Online store

from

A sophisticated e-commerce shop made with Wordpress and WooCommerce.
Large Corporate

from

For those with large companies looking to rebrand their business.
Sharing Economy

from

Your brilliant business idea brought to life in a website made from scratch.
Plan your Budget!
This section is here to help you understand the costs that are involved in building, running and maintaining a website. Finding an affordable web developer might be the first step but as you will soon realise, there is much more to it. From buying your dream domain name to setting up an ad campaign, there are numerous things to consider when planning your budget. Have a look!
FREE - Free options exist
£ - up to 10
££ - up to 100
£££ - up to 1.000
££££ - above 1.000


Hosting. It is the process of storing the files of your website on a web server. It is done by web hosting companies and there are a lot of them in the market with offers ranging from as little as £2.99 up to £99 a month.
£ - ££

Domain name. This is the name that people type into their browser to load your website. It is most often the name of your company or something relevant to your business. Domains need to be registered and come with a yearly fee.
£ - ££

Web developer. If you are serious about your business and your website, you need to find and invest into an experienced and reliable web developer. A professional who is able to build a secure, efficient and user-friendly website.
£££ - ££££

Plugins. Plugins are small pieces of software that carry out certain tasks and functions. They can significantly speed up production time so using them is a wise decision. Paid and free versions also exists. Attention to security is crucial!
FREE - ££

SSL Certificates. This is a secure encryption method which guarantees that sensitive data processed by your website will not end up in the wrong hands. It is a must if you plan to process card details or any kind of confidental information.
FREE - £ - ££ - £££

Content Delivery Networks. In other words cloud hosting. CDN providers will host your website on several web servers scattered around the globe. This can significantly speed up loading times. Paid and free options exist.
FREE - £ - ££

Images. Powerful photographs convey feelings and are a perfect tool to grab people's attention. Introducing yourself and your business through great, personal photos is a good way of building a bridge of trust to customers.
FREE - £ - ££

Updates. Websites are alive. That is, they evolve and change. You need to think about how your website will be updated in the future. Will you be able to do it yourself or will you need your developer to maintain it?
FREE - ££ - £££

Promotion. Your amazing, brand-new website will need a great number of visitors! If you want to be discovered by many, you will most likely need to spend money on a smart advert campaign that target the people you want attract.
££ - £££

Content Writing. Have you got the skills to write brilliant, engaging text for your website? Do you know how to captivate people's imagination? If your website offer more then just pure data, you might need a good content writer!
FREE - ££ - £££
I charge flat rates

Deeno's price quote was indeed a huge relief to us. He definitely helped us save a lot of money. During a long search for an affordable developer we kept getting sky-high quotes. When we contacted Deeno he not just gave us a very good price but was very kind to explain the whole process. We are abolsolutely delighted to have chosen him. Thank you.

How much my website is going to cost? That's the question everyone wants the answer for before committing to a web developer. Every business and every individual has differing needs. Therefore, no two websites are the same. I have put a lot of effort into developing a pricing method which is fair on everyone, transparent and steers clear of surprises. This is why I decided to offer flat rates for my services and drop the idea of hourly rates altogether. So how does it work in practice? Why charging flat rates is good for you?
The benefits are obvious: you will know how much you will be paying for your website from the very beginning. Precisely. No surprises. After discussing the details, I will give you a precise quote so that you will be able to plan your budget. This means that, even if some progmramming issues crop up which require me to work more hours on your website, you will still be paying the originally quoted price. Do you need a new website but are intimidated by high, uncontrollable costs? Relax.
Get in touch and take advantage of my affordable prices and flat rates!